The Academy of St. Bartholomew has a 1:1 student-to-device program. All devices are set up for safe and effective student use.
Learn more about our Technology Classes here: https://asbtech.org
iPads – Individual Apple iPads are assigned for each student in Kindergarten through 3rd Grade.
Chromebooks – Individual Chromebooks are assigned for each student in Grades 4-8, with Grades 6-8 permitted to take the Chromebooks home and complete and collaborate on assignments.
Apple iMac Lab – In addition to iPads and Chromebooks, the Academy has the newest state-of-the-art technology in its Technology Lab, as well as in every classroom. Our Technology Lab is equipped with 30 Apple iMac desktop computers with 21-inch screens. This enables students to use more powerful software that is not possible on Chromebooks and iPads.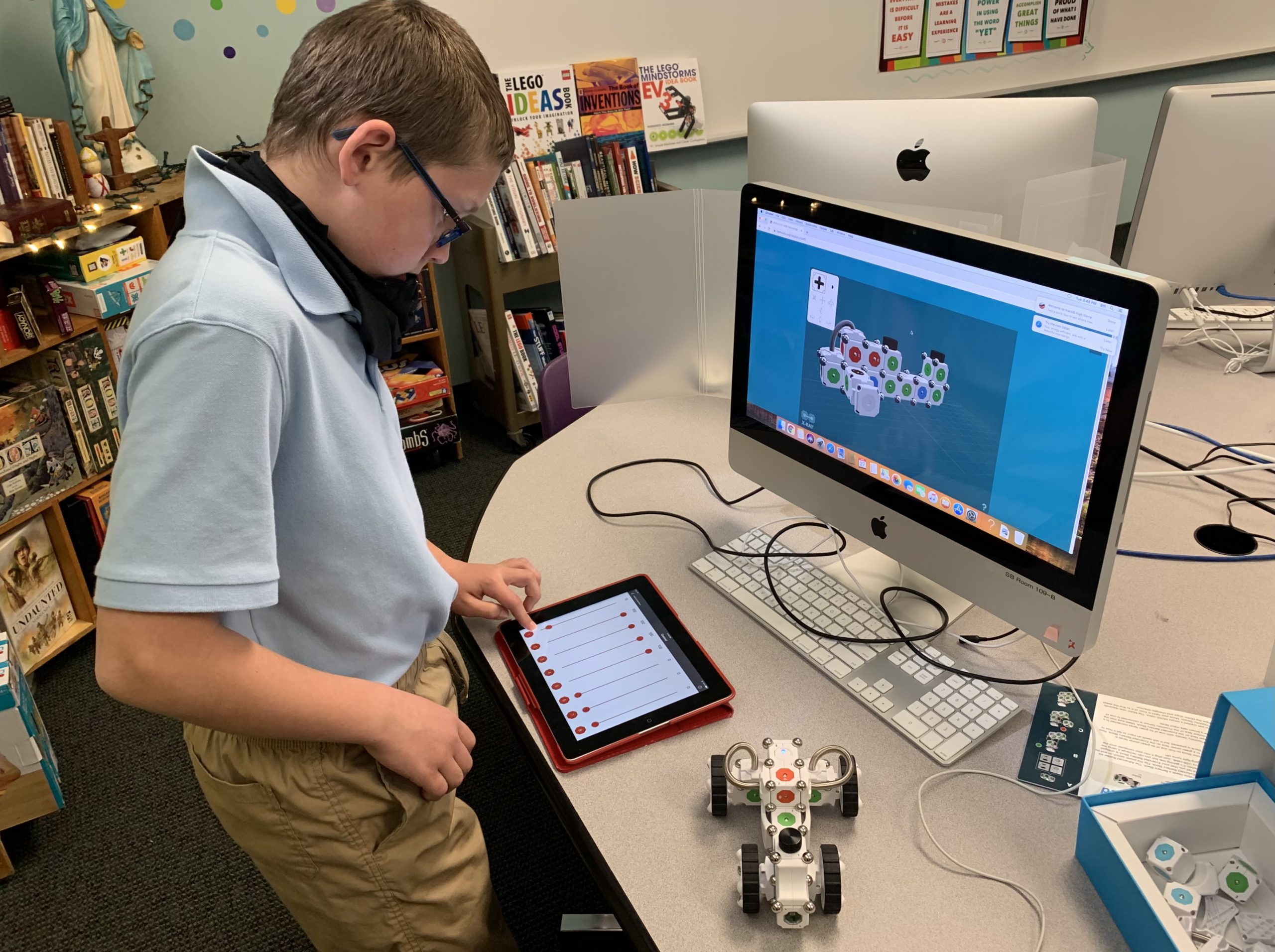 More than screens! – Going beyond "the screen". is paramount in providing a complete technology curriculum. All Academy students from K-8 get the chance to learn robotics and other exciting hands-on learning methods. For students that wish to dive deeper, we offer after-school enrichment clubs  and Summer Camps covering a wide range of robotics and coding.
Robotics – Lego Mindstorms and ModRobotics Cubelets are just some of the amazing hands-on tools our students use.
3D Printing – Students tackle design and engineering challenges with our 3D printer.
ActivBoards – Every classroom has an ActivBoard with projector where students have an interactive learning experience. All teachers have their own laptop.
Please be sure to visit our Technology Lab when touring our school!