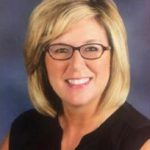 Choosing a Catholic education for your child is the greatest investment for your child's future.  At The Academy of St. Bartholomew our goal is to provide the very best in Catholic Education.  How do we accomplish this?
We have an outstanding faculty, the majority of which either holds a Master's Degree or they are working towards a higher degree.  Our faculty strives to be current with successful trends in education.  We create a learning environment that inspires our students to become life long learners.  Our faculty regularly participates in professional development opportunities so that we are in the forefront, preparing our students for a 21st century world.  We provide opportunities for them to seek out their passions and create learning experiences that encourage them to develop their strengths.
Effective instruction takes place when instruction is not packaged or regurgitated from a common script but instead is tailored to individual learning needs and styles.  We have found that a 1:25 ratio ensures that every child is motivated to learn and grow.  We have found that building relationships with our students creates a school culture that is vibrant and alive.
At the Academy of Saint Bartholomew, we recognize that religious education is not limited to books and classroom experiences.  In harmony with the religious curriculum of the Diocese of Cleveland, we provide a variety of opportunities for students to experience their faith through retreats, service, and more.  An all school Mass is celebrated weekly on Wednesday mornings, and families are invited to attend with their child.
Our mission is to create the very best in Catholic Education by providing an innovative education that is rooted in the Gospel of Christ.  If this sounds like a school where you would like to have your child receive their education, please contact me.  I would be honored to give you a tour, answer questions and schedule a day for your child to shadow so that they can experience the St. Bart's Difference.
Blessings,
Chrystal L. Manos, M. Ed.